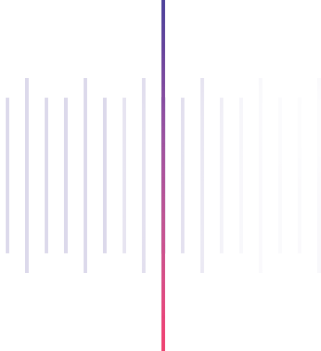 Article
7th Mar 2022
Over the past decade we have seen a consistent growth in digital technology especially in music and education, but in 2020 we seen a rapid increase with the whole world being forced to adopt online virtual working methods with immediate effect. Now two years down the line we are able analyse the pros and cons of this new format of online learning in comparison to previous face-to-face learning.
Our service
In Music In Media was set up in 2013 as a music training service provider for young people. The service focuses on Urban music styles and the related skillsets which are predominantly digital based, such as DJ skills, digital music production and vocal recording. These skills were (and are still) of great interest to young people whose access to industry standard equipment and professional support were limited due to the high price of equipment and the lack of these skillsets within the education sector.
Our solution therefore was to provide access to these skills for young people. Our team of music professional's built industry standard portable production rigs and delivered workshops and music courses for schools and other youth organisations across the country on a mobile basis.
Face-to-Face delivery
We developed an effective method to transform any space into a temporary recording studio within 30 mins. We also have a series of flexible programmes, formulas and activities to train and support students in creating songs, lyrics, DJ sets and music productions.

Online delivery
March 2020 lockdown in the UK presented great challenges for most businesses, especially those that heavily relied on physical face-to-face delivery. This in turn cancelled 80% of our work with immediate effect. Once reality settled in innovation became imminent and tech brands such as Zoom ensured their product's relevance in the situation, becoming one of the leading video call platforms in the world.
Although there were online music platforms prior to this, they were not commonly considered as an alternative to physical classroom learning especially within Music Education. The demand for online platforms highlighted tech firms such as Bandlab, Charanga and Soundtrap (owned by Spotify USA) for their online cloud based DAWs (Digital Audio Workstations). These platforms provide online classroom settings for music education and ways for musicians to collaborate virtually.
Through numerous trials and tester sessions we developed a model that adapted our physical delivery methods and formulas to be implemented virtually online using a collaboration of Zoom, Bandlab, Logic Pro and Protools, teaching from our homebased studios.

Access to equipment
Online: Since In Music In Media started we have seen great improvement in technology and software versions of hardware equipment. The earlier versions struggled to match the sound quality and user experience of the physical hardware hence the value of training young people on the physical equipment. More recent software versions have been able to achieve closer quality in sound and establish it's own user experience which although it is not the same it can be appreciated for what it is.
Music tech developers such as Akai, Pioneer and Native Instruments have created smaller model types of hardware that can be added to the software to enhance the experience.
As a result, this has created easier and cheaper access to professional equipment and softwares for young amateurs interested in digital music skills, addressing the issue of limited access due to high-priced equipment.
The access can also help the development process enabling the students to pursue what they learned post the session using the same application they used in the session.
With each learner having their own station it can accommodate larger group numbers with each learner getting the same experience in comparison to face-to-face delivery with one or two stations, in which case they have to work in groups or take turns, lessening the time each student gets to use the equipment.
Face-to-face: With that said many professionals within the industry still prefer hardware and full-sized equipment, and industry venues such and live music arenas and studios will still use hardware and full-sized equipment, therefore our face-to-face delivery provides student with a real-life industry experience.
In person also mean in real-time eradicating the issue of latency between the individual video / audio feeds, which is still proving very difficult if not near impossible to achieve with online delivery using current technology.
Access to professionals
Online: The convenience of teaching a lesson from the comfort of your home saves travelling time, set-up and pack down time and can provide flexibility as long as the tutor has a stable internet connection to provide and seamless uninterrupted stream feed to the students.
This mean less time is required between sessions enabling our practitioners to host more sessions in one day if necessary.
Face-to-face: As the saying goes it not about quantity but the quality and I'm sure we can all agree having someone demonstrate a new skill in person can be a lot more impactive than on a screen. Managing a group of individuals in different locations through a webcam can be challenging with different groupings presenting different challenges, therefore a range formulas that can be drawn on when needed are necessary.
Although music is heard it can also be felt, especially when creating music. Being in the presence of people, seeing their body language and collectively feeling the atmosphere of the same environment all play a part in the experience which is only possible physically in-person.
Summary:
The demographic of young people we work with varies across the board from socially excluded young adults to mainstream school students. Our 8 year's experience has proved to us the "one size fits all" approach is not appropriate on a mass scale, and if we want to see long-term results it is important to operate on a case-by-case basis whenever possible.
As a conclusion we provide both online and face-to-face delivery based on the situation and intended outcomes. Our organisations dynamic structure allows us to be able tailor our services and make tweaks where necessary to achieve the outcomes of our partner organisations.
If you would like to book a service or consult with us regarding music activities for your young people please email: info@inmusicinmedia.com