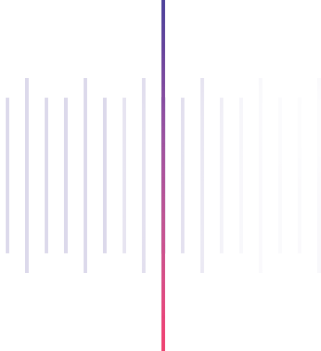 Information
25th Nov 2022
To keep you motivated and help with your music creation we have created a list of the top FREE apps for beginners!
1. BandLab
BandLab is used by millions to create and share their music, it is a 100% free music studio allowing you to record, mix and collaborate on your music projects from start to finish.
The studio offers thousands of available beats and loops, 200 professionally created instruments, advanced features (guitar/bass amp simulation, time-stretching etc.) and the ability to import/record your own live audio.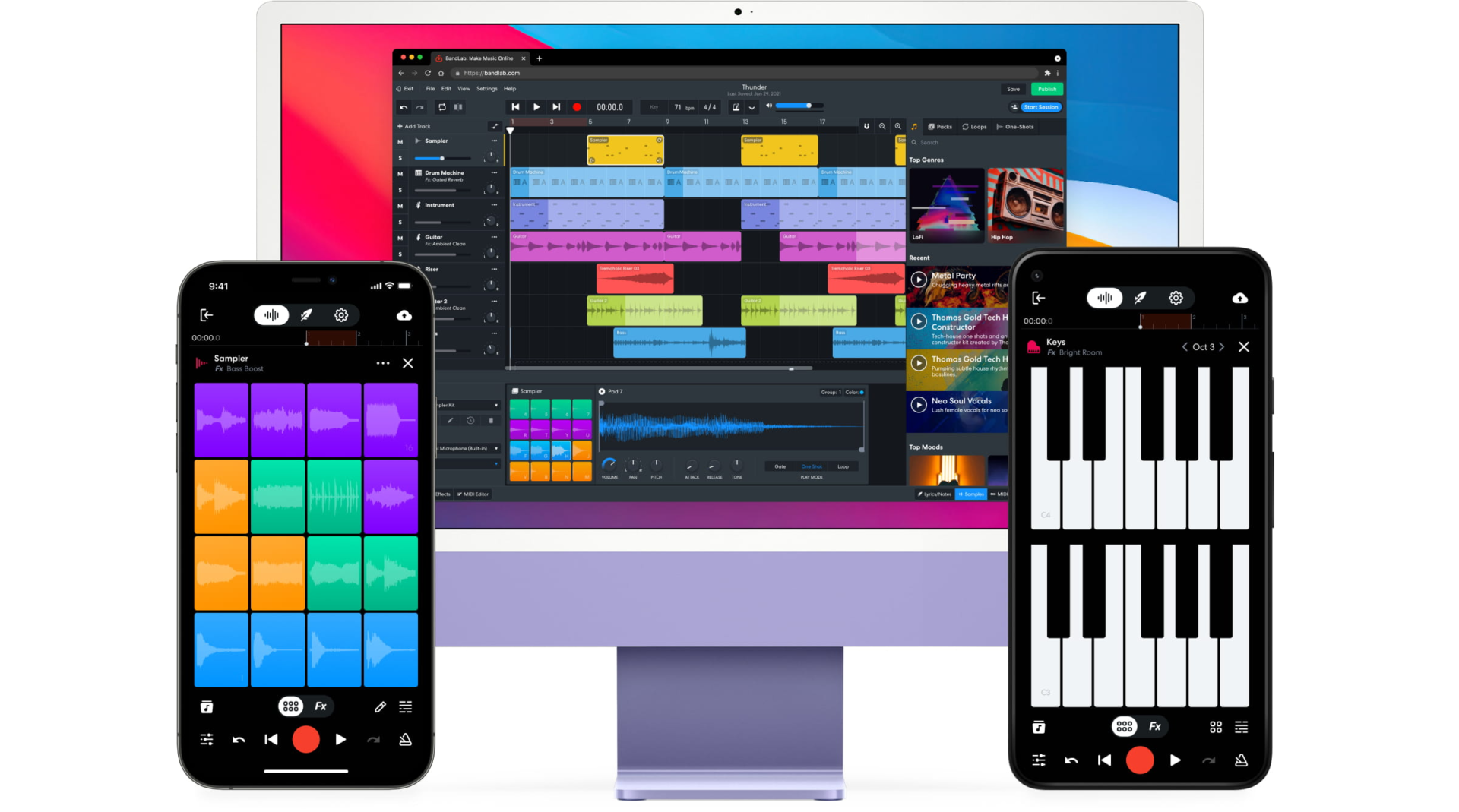 2. Soundtrap by Spotify
The Soundtrap app allows creators to record and develop music ideas collaboratively on mobiles. You are able to see who is recording, check out ideas whilst discussing and reacting to them in real time.
Whilst Soundtrap offers the option to subscribe to a premium subscription the free version offers a wide range of features for users to experiment with. Free features include unlimited projects, 4890 loops, 440 instruments and sounds, 150k+ sound effects, and a Soundtrap Original sound pack every fortnight.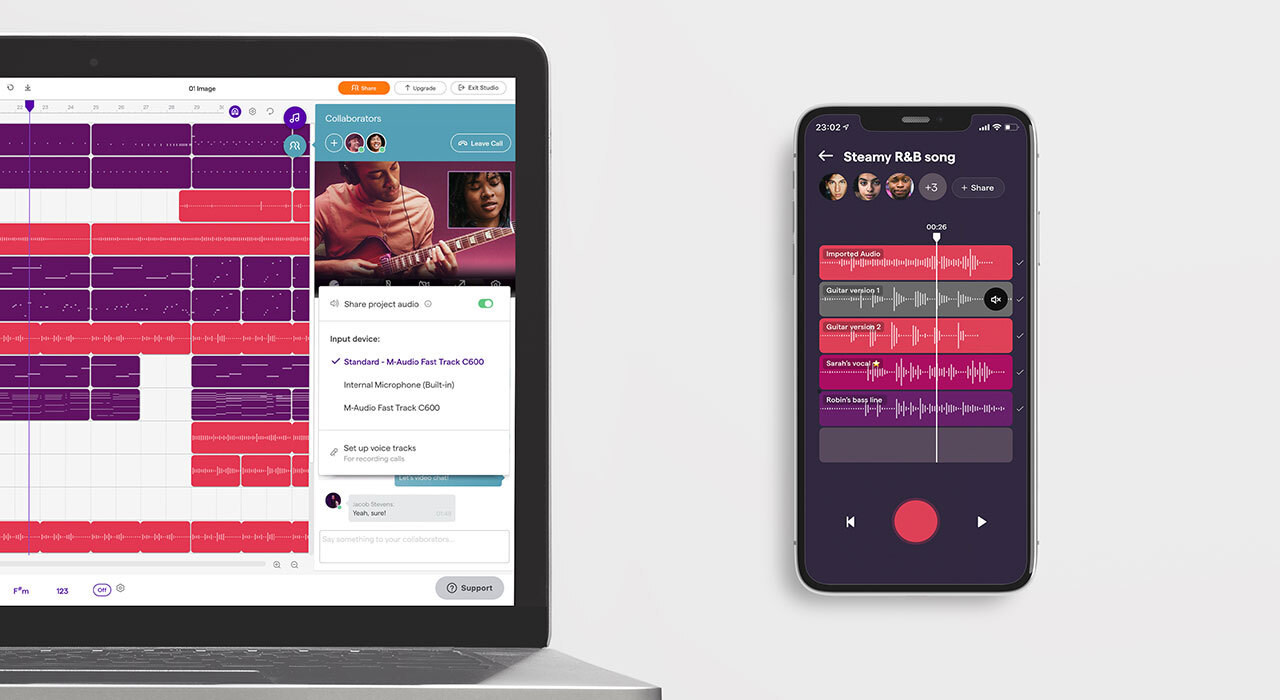 3. Garageband
Garageband is a fully equipped music creation studio with a complete sound library including instruments, presets for guitar and voice, and an incredible selection of session drummers and percussionists to perfect your production.
Users can access a sound library full of free sound packs and start experimenting and creating music straight away. With its simple design it makes it easy for beginners to learn, record, create, and share their hits!