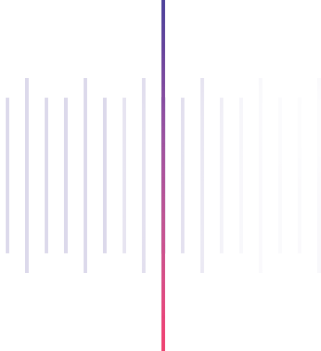 In late 2022, In Music In Media (IMIM) received a Trailblazer grant from the Youth Music National Charity, setting in motion the development of the Musically Unorthodox (MU) project. The main objective was to establish a physical creative space that would serve as a hub for various artistic endeavours, while also providing a platform for expanding the project's reach and creating a long-term, sustainable impact. The MU Creative Space concept was born, revolutionising the way young creatives engage with music, film, graphics, and more.
A Hybrid Facility Bridging the Gap:
Through the project IMIM has collaborated with video production company Unity & Motion to make The MU Creative Space a unique hybrid facility that effectively bridges the gap between education and the industry. By offering commercial activities such as music creation, podcasting, film production, and graphic design, the space allows young artists to explore their passions in a professional setting. Simultaneously, it integrates learning and training programs, empowering individuals with the necessary skills and knowledge to thrive in the creative world.
State-of-the-Art Facilities:
Situated in the AR Media building at 12 Gregory Street, Town Centre, Northampton, the MU Creative Space is equipped with state-of-the-art facilities that cater to a range of artistic pursuits. Two recording studios, complete with isolated soundproof vocal booths, provide a professional setting for musicians to produce high-quality tracks. Additionally, a multifunctional film and photography studio offers a versatile space for capturing captivating visuals, while an audio and visual editing classroom allows for the refinement of artistic projects.
Programs for Young Creatives:
The MU Creative Space offers an array of programs tailored to the needs and interests of young people, including:
Creative Media Summer Camps (launching this July 2023)
Student Enrichment Programs (for Schools, Colleges & Universities)
Alternative Provisions (for excluded youth)
Intervention Programs (for at-risk youth)
Private Tuition Sessions
General Music, Filmmaking and Multimedia Programs
Creative Social Meet-Ups
These activities provide an immersive experience, allowing participants to explore various creative disciplines and develop their skills under the guidance of industry professionals, assisting aspiring creatives on their journey and supplementing students education with practical, hands-on learning opportunities.
For more info visit: https://northampton.themu.club
Empowering the Next Generation:
With the establishment of the MU Creative Space, IMIM has not only created a physical hub for creativity but also a platform for empowering the next generation of artists. By providing access to professional equipment, industry mentors, and diverse training programs, the space offers young creatives the tools they need to hone their craft and pursue their artistic dreams. Through collaboration, innovation, and the celebration of diversity, the MU Creative Space aims to foster a vibrant and inclusive creative ecosystem.
Conclusion:
The launch of the MU Creative Space marks a significant milestone in the journey of the Musically Unorthodox project. By bringing together a multitude of creative disciplines under one roof, this innovative concept is transforming the way young artists engage with their passions. The MU Creative Space promises to be a driving force behind the growth and development of Northamptonshire and surrounding areas artistic community.